Staying active and living a healthy lifestyle can be very hard to accomplish especially if you are a person who is constantly busy and who has a hectic schedule every day. It is not always easy to begin too baby hope your lifestyle because making this change requires you to develop good habits and this is not always the easiest thing to do. A great way for you to be able to live a healthier lifestyle and remain active is to have friends that will keep you accountable. Here are some great ways that you can stay active with your friends.
Great Ways to Remain Active with Your Friends:
1.) A great way for you to remain active with your friends is by creating a crew aware you will exercise. Having an exercise room can keep all of you guys accountable and can help motivate and inspire you wait to work out regularly. Most of the time, people are not able to go through with their fitness journey because they have no one to keep them accountable, and no one to inspire them or motivate them to keep on going. If you join and exercising group, you will all be able to help each other reach the fitness goals that you guys are trying to accomplish. Going on a simple walk to the park you can be a great way for you and your friends to get a good workout in. A good walk at the park will be able to provide you and your friends we got amount of time to catch up on your lives, and it will also be able to give you guys the opportunity to burn some calories all at the same time.
2.) Another great way that you can remain active with your friends is by joining a swimming class together. If you join a pool finance class, you as well fill be able to enjoy swimming and working out all at the same time. Swimming is known to be one of the most enjoyable exercises. It is an exercise that is very enjoyable because it does not even feel like you are exercising at all. This can be a great way to relax with your friends while at the same time get your workout in. There are many different swim classes available depending on where you live. All you have to do is do a little bit of research to find the best swimming classes that aren't available near your area.
3.) Joining a dance class can also be a great way for you to remain active with your friends. And dancing can also be very fun and enjoyable. It is known to be very fun and enjoyable especially if you have a passion for music for dancing. There are also a wide variety of dancing classes that provide childcare services so that you can take your child in and have peace of mind that they are being taken care of properly. This can also be a great way for you and your friends to get the necessary amount of workout done without having to constantly worry about your children.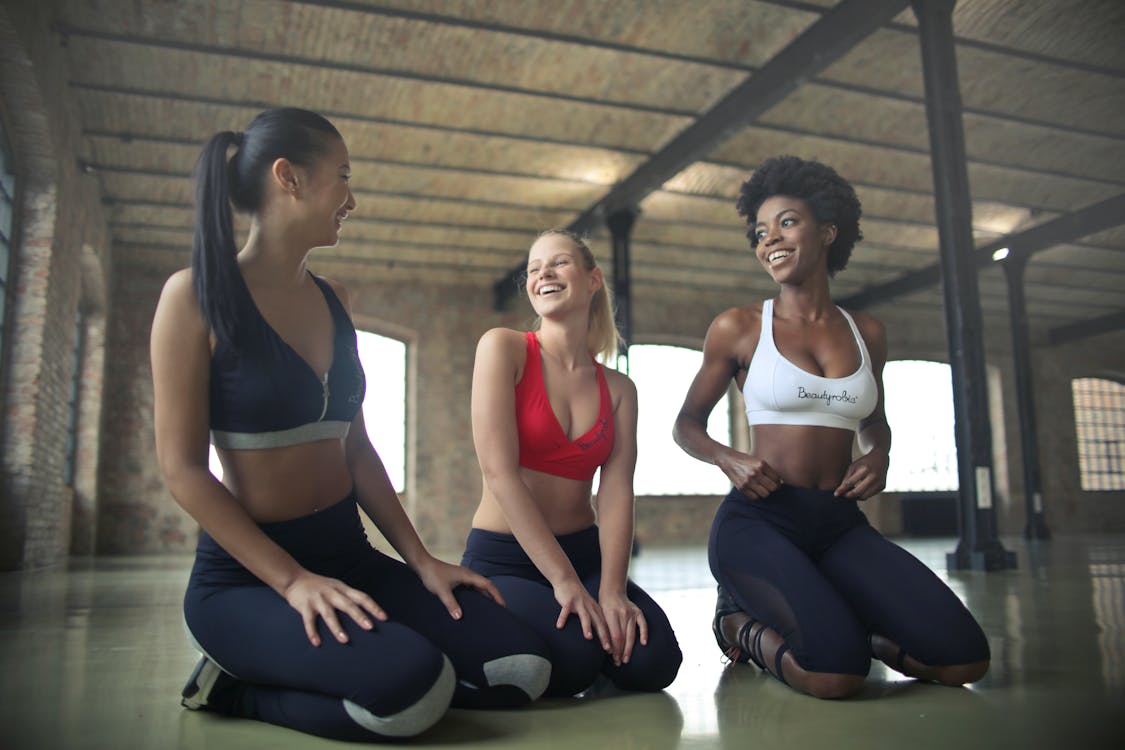 The Bottom Line
Exercising is not always the funnest thing to do. However, if you have friends that are encouraging you and it's for you to get food you will all be able to accomplish your fitness goals together. Working out is definitely something that is very important in order to live a healthy, happy and a long life. It is necessary that you are getting enough exercise to make sure that your health is in good condition.